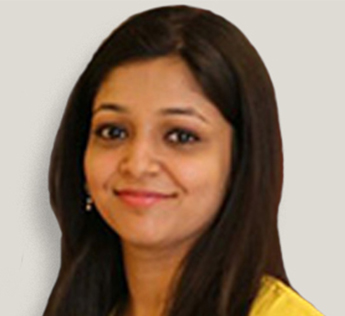 SHRUTI PARMAR
Shruti Parmar is a certified Image Consultant trained from the prestigious Image Consulting Business Institute and a member of Image Management Professionals Association (IMPA). She holds an MBA in Marketing Management from Symbiosis International University and Achievement Certificates in Train-the-Trainer programs from Scottish Qualifications Authority (SQA) as well as the National Accreditation Board of Education & Training (NABET). In addition she is a trainer for various business and marketing related subjects, Image Management and Essential Corporate Skills.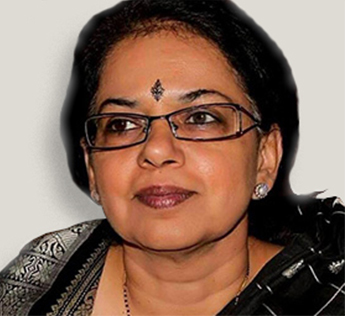 MILINDA NATU
With a major in Art History, Advertising, Photography, Marketing and Multimedia, Milinda began her career as a Senior Visualizer in the Art department of a leading publishing house, following which she moved to academia. She strongly believes we all need to be 'Visually Literate' to connect to the beauty around us. Currently, she is the leading faculty at the Symbiosis Group of Institutes as well as several others where she teaches Visual Communication, Creative Advertising, Visual Branding, Art Aesthetics, Art History and Graphic Communications. She also helps curate art shows, critiques for the press and a personal catalogue for an artist.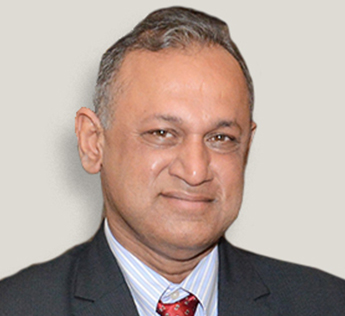 RAJENDRA NABAR
Rajendra Nabar, a Diploma Holder and a Graduate in Hotel Management brings to the table, 23 years of operational experience supported with 10 years academic instruction. He specializes in Food and Beverage operationally and administratively in Contract Catering, Club Management and Fine-dining Operations Management. A passionate Food and Beverage instructor, he holds a WSET, Level 2 certification. He has been teaching and practicing wines for the past 10 years and is a qualified facilitator from the Ècole Hôtelière de Lausanne. In addition, he is a soft and core skills trainer for academics and corporates in the hospitality sector.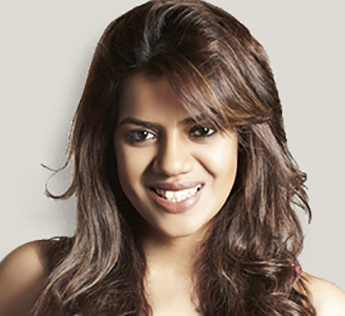 AMRITA BOKEY
Amrita Bokey holds a Diploma in Hairdressing from Vidal Sassoon, London and an additional Diploma in Makeup and Hair from the London School of Beauty and Makeup. Shortly afterwards, Amrita established the 'Amrita Bokey, Hair and Makeup Salon' in Pune. Being a trained make-up artist she has had the opportunity to work with several magazines, editorials, shoots, ad films including the Zee Cine awards. Her salon provides various beauty and makeup treatments to an exclusive clientele in Pune. Amrita's workshops are very effective and much appreciated as she combines practical and theoretical training methods.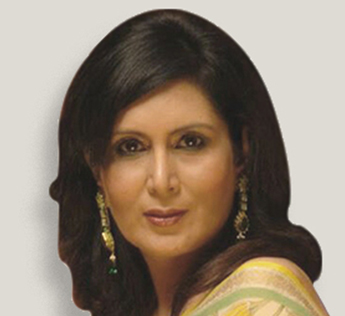 RADHIKA BUDHWAR
Radhika Budhwar is a Certified Trainer in Global Written and Verbal Communication with over 15 years of experience in Business Communication, Soft Skills and Cultural Sensitivity & Media. Radhika has conducted trainings in soft skills, language enhancement, etiquette and communication skills, for various companies and other organizations and has successfully trained personnel from Senior Management to Middle Management to Fresh Hires. She is also a Visiting Faculty - Business Communication and Soft Skills at a number of leading management institutes in Pune. Radhika brings a rich personal experience to her workshops, having travelled and studied Cultural Diversity in more than 20 countries. Her workshops on Motivation, Unleashing Potential and Life-skills have been covered extensively by the media.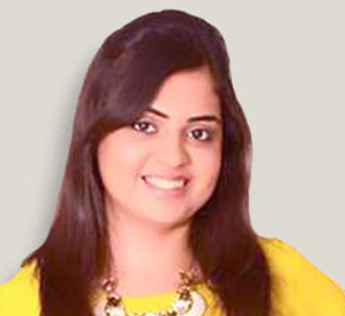 RITU PUNJABI
Ritu Punjabi is a certified Image Consultant from the Image Consulting Business Institute, as well as a Fashion Design Graduate from FAD International, Pune. She holds a Masters Degree from Pune University. Ritu is deeply passionate about Image Management and has been advising clients on how to dress appropriately and originally, by making fashion work for them. Clients consult Ritu to design appropriate work wear outfits and she advises the working Indian woman on Indian formal wear. She brings with her a wealth of experience in grooming, dressing and overall personality enhancement.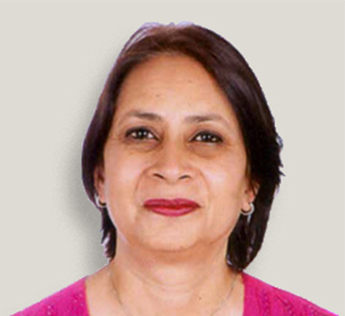 DENISE CHAKRANARAYAN
Denise is Director- Learning Solutions at Chittlesoft Solutions Pvt. Ltd., and has over 20 years' experience in training, having conducted workshops, both in soft skills as well as English language enhancement, for corporates and educational institutes. She has also successfully taught Spoken English to vernacular and foreign students. During her tenure at Affinity Express Pvt. Ltd., she was solely responsible for language enhancement, communication skills and cross cultural sensitizing for the entire staff of 800+ people.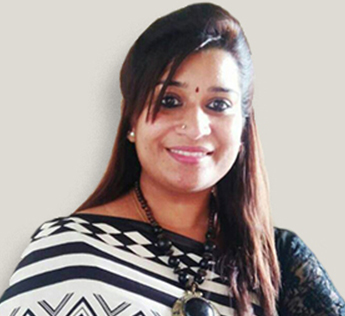 RAMYA NAIR
Ms. Ramya Nair, a freelance trainer with vast experience in the field of soft skills, and life skills training, is associated with many corporate and educational institutions. She has completed her Bachelor in Business Administration from MG University, Kerala and did her MBA in Marketing from Pune University. She also holds an Executive MBA in HR from ISBM, Pune. Ramya possesses excellent inter-personal management skills. Her core proficiencies include training sessions on professional etiquette, team building and the campus to corporate switch. She is a licensed Zumba Instructor as well as a trained Classical Dancer. Her passion for Life skills and Soft Skills training encouraged her to create an awareness of tailored training programs and empowering people to benefit from her trainings.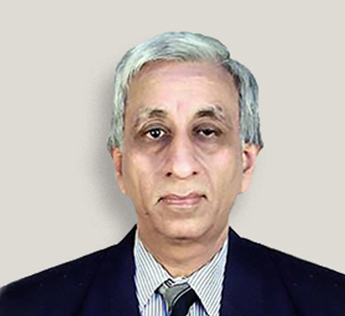 Rajiv Taneja
Rajiv Taneja has 27 years of rich industrial experience, having worked for 19 years with Tinplate Company of India Ltd., a Tata enterprise in Jamshedpur.
Mr. Taneja's earlier stints were with Usha Alloys & Steels Ltd. Jamshedpur, and Steel Rolling Mills of Hindustan Pvt. Ltd. of the Apeejay Group, Kolkata. He has also been associated with various leading academic institutes for the past 12 years, delivering value-based management education.
Mr. Taneja brings with him a wealth of experience to the Arrista School of Finesse, and will be engaged in delivering modules on Sales Effectiveness, Customer Relationship Management, Key Account Management and Business Strategy.